Overview

DoubleBarrel is a structurally unique, high-performance vaporizing pen. The client needed a clean, photography-driven website. We designed to show how the product is attructive. To do that, I played on composition and less adding extra contents. That made the website solid and confident yet youthful.
Art Direction, UI Design and Styleguide, Photo Editing, Prototyping Video
Photo: Double Barrel
Website

Recognitions
︎ AWARDS ︎
AWWWARDS / Honorable Mention (April 2018)
CSS Design Awards / Special Kudos (May 2018)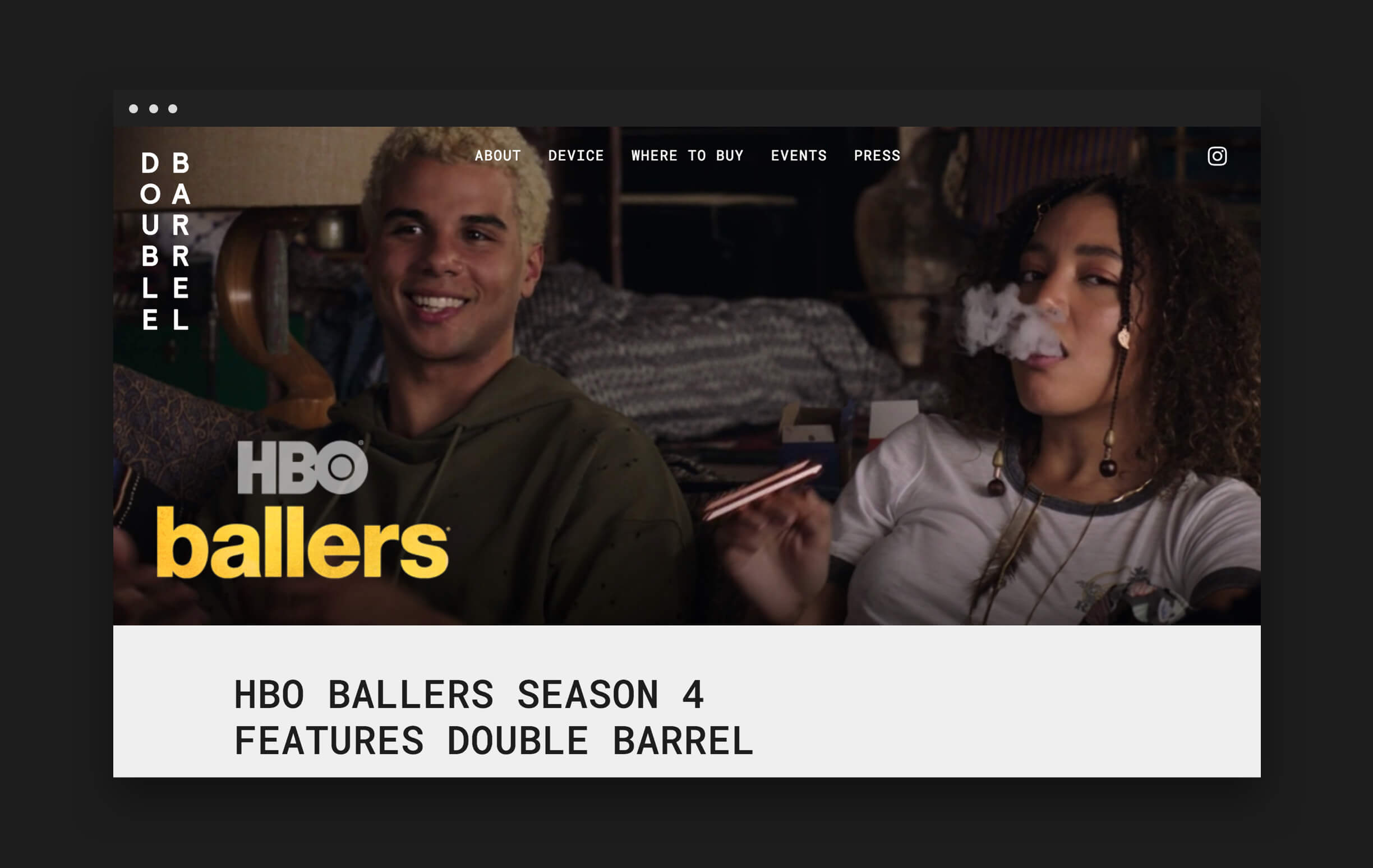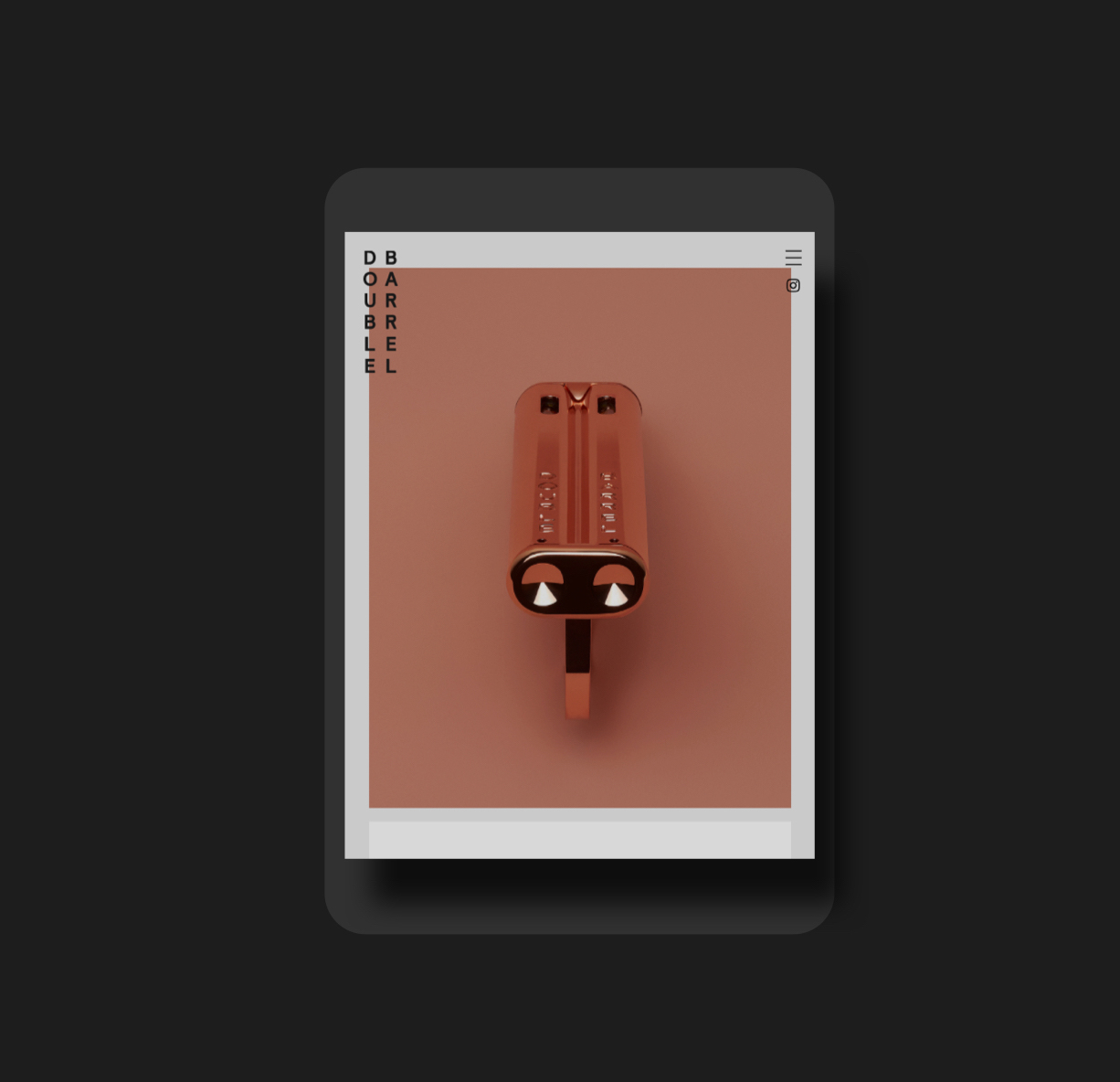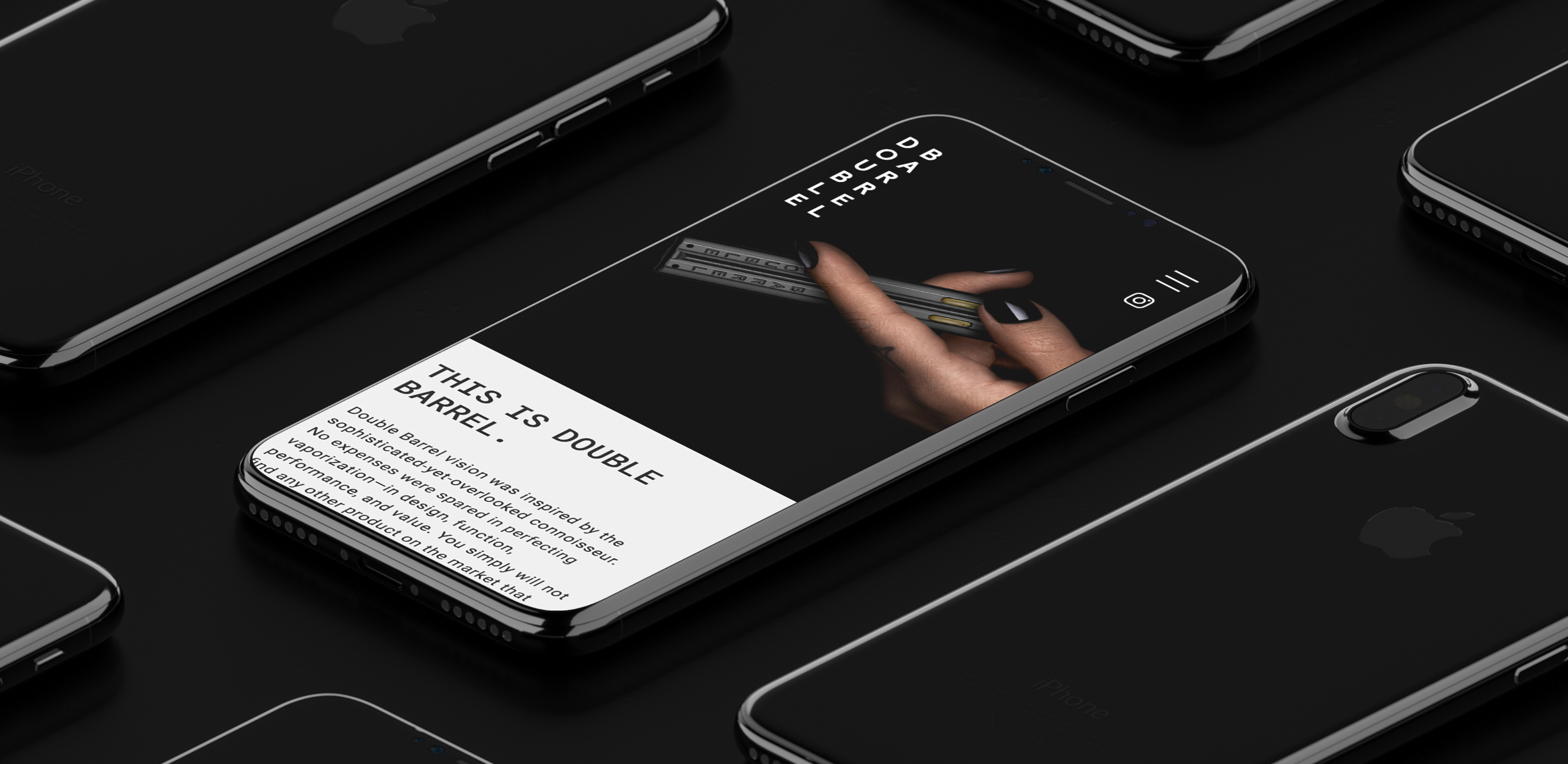 Double Barrel Budtender
We also developped a certificate program site for retailers. We developped a quiz-based site and if they could pass the test, they can get certificate badges based on questions.