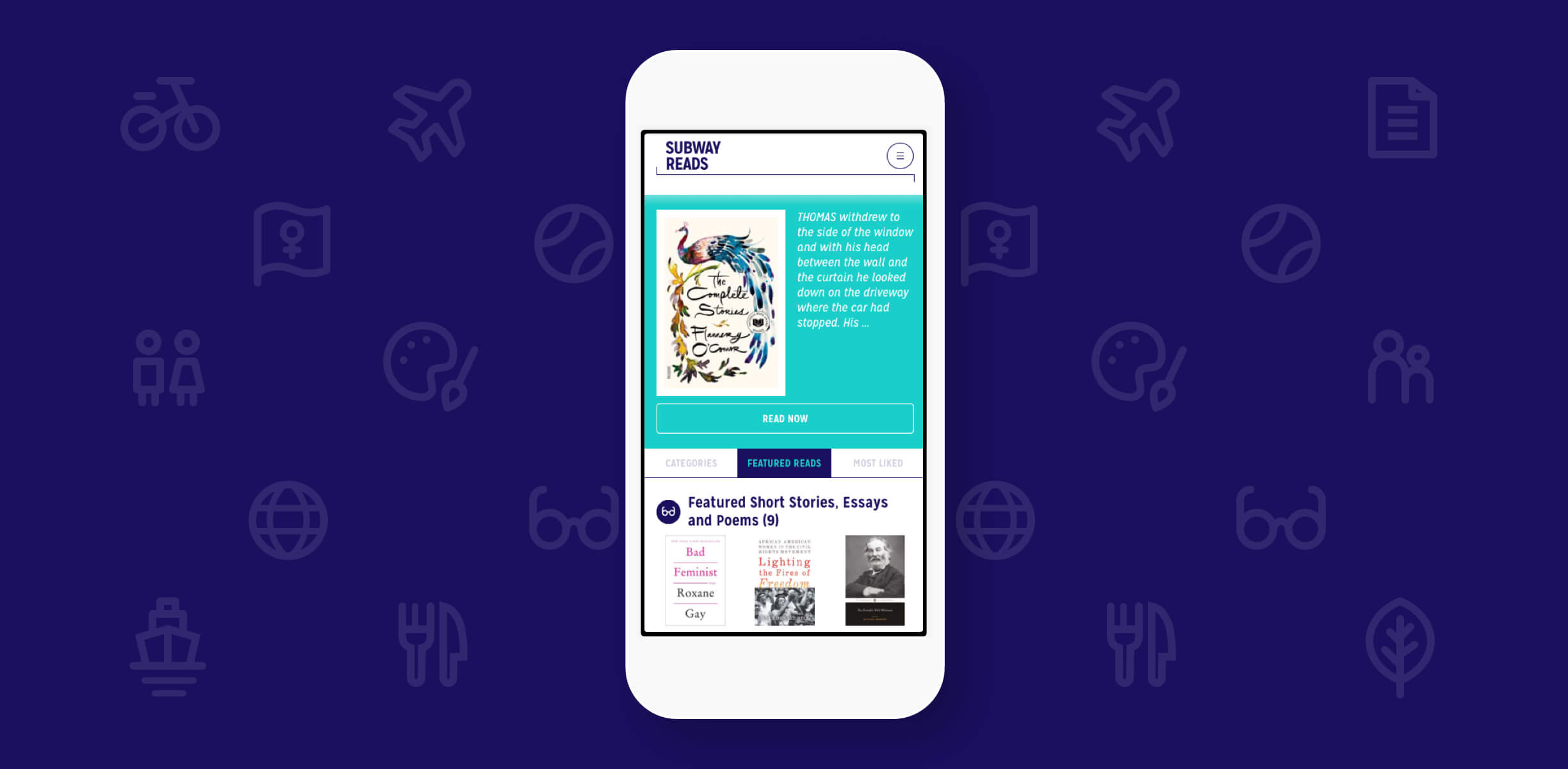 Subway Reads offers free reading material aplenty to all commuters with a Wi-Fi (TransitWirelessWiFi) connection at New York's Metropolitan Transportation Authority (MTA) stations. The campaign was a massive success, with 687,000 page views, 397,000 sessions, and 224,000 users from the campaign launch in August 2018 to March 2020.
Due to the fact that there is no Wi-Fi in the subway tunnels, the site had to load instantly and users had to be able to download books before the train left the station.
So, I used limited components which referred to the brand logo's rectangular stroke and limited colors. However, the background color of the highlighted book changes to make the book pops up and reader's attention.
Sketch, UI Design, Iconography Design, Promotion Video
Website

︎ AWARDS ︎
Annual Muse Awards / Silver (April 2019)
Shorty Awards 2018 / Winner in Books and News (April 2019)



The website and the contents are highly optimized to download.
So, you can read them on a train without WiFi once you reach the website.


Subway ad

These are not my design but the campaign took place throughout the city.